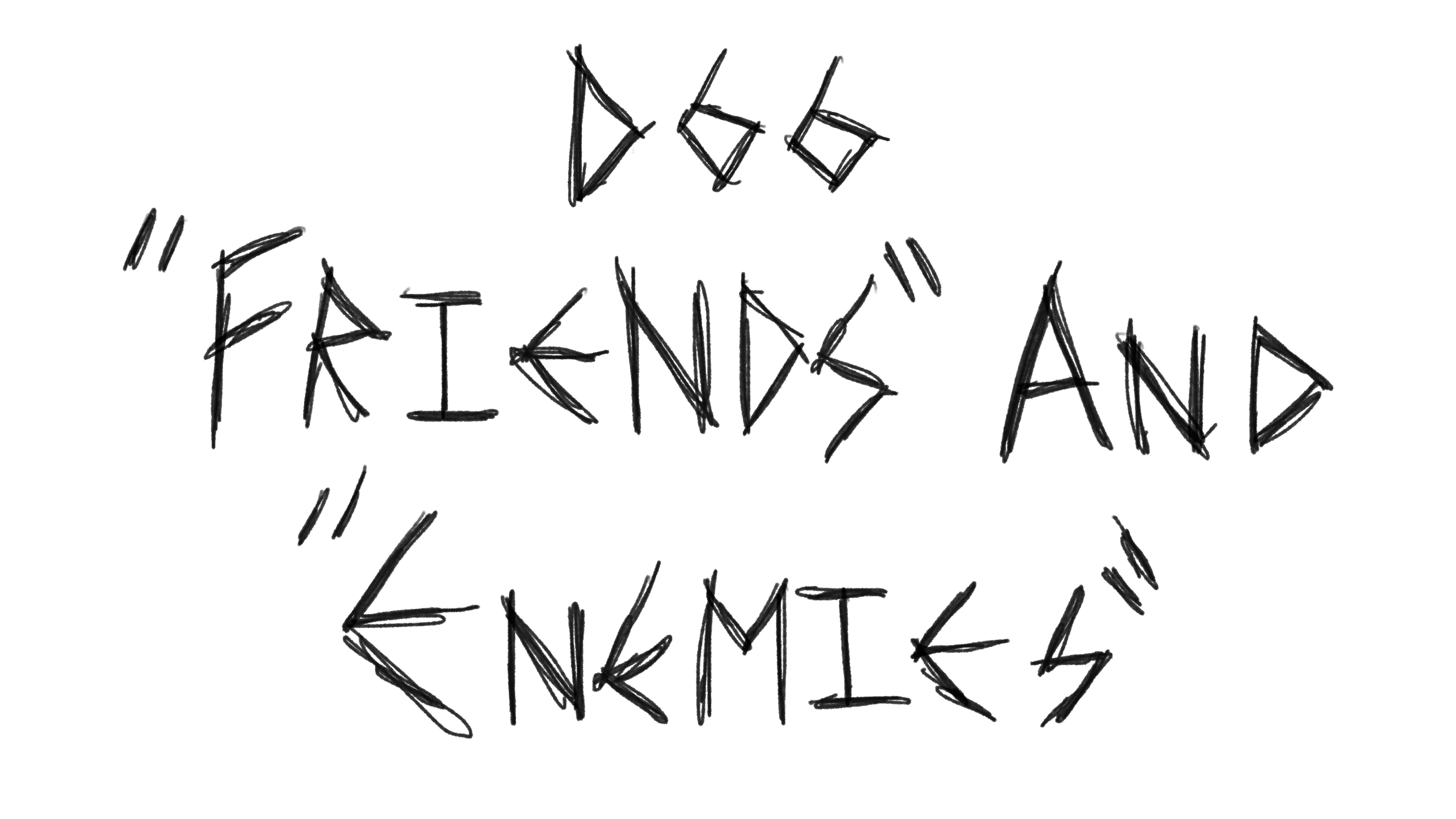 D66 "Friends" and "Enemies"
36 strangers to come across in your travels. Befriend them, make them your enemies, fall in love with them, or ignore them completely. Use 2d6 and check them each independently to discover what spellbook has found its way into your hands.
Will they be:
An incompetent but literate cobbler
A powerful member of a religious order (not a cult)
A barely disguised would-be assassin
A mass of bugs cursed into the shape of a person
An ancient collector of wealth, power, and souls working on their puppet show
The riddling ruler of the place you find yourself in
Or someone else entirely? Roll and find out.
* * *
D66 "Friends" and "Enemies" is an A5 document and is 8 pages long including front and back cover. It is system agnostic and laid out for quick and easy access with a doodle on the front and back cover.
* * *
Other D66 tables:
Download
Click download now to get access to the following files:
D66FriendsandEnemies.pdf
740 kB
D66FriendsandEnemies_Spreads.pdf
759 kB